Orthopedic Hip Specialists
Both of our hip surgeons perform hip replacements as a treatment for degenerative joint disease and chronic pain. Dr. Adib also does surgeries for repair of acute injuries.
Orthopedic Hip Surgeons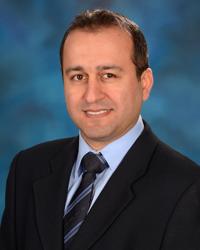 Assistant Professor of Orthopaedics
Non-Surgical Specialists
Our physician assistant can diagnose and treat many orthopedic hip conditions. If their more conservative treatment options are not what's right for you, they can refer you to one of our surgeons.