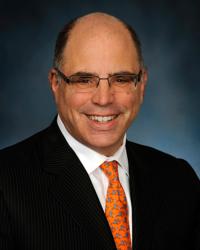 The Department of Otorhinolaryngology–Head and Neck Surgery, commonly referred to as ENT, is dedicated to the treatment of patients with diseases of the ears, nose and throat. The Department is composed of three interactive components: Clinical practice, research and education.
The clinical program is dedicated to a single mission — to provide outstanding care for patients with otorhinolaryngologic disease. We are committed to insuring that every single patient who walks through our doors or seeks consultation will receive the expertise, respect and compassion of our dedicated staff. Furthermore, we will work hand in hand with referring physicians to insure continuity of care and facilitate access to the services we provide. Finally, we are dedicated to providing educational programs for disease prevention — e.g., alcohol and tobacco cessation — improving our patient's quality of life by increasing knowledge.
Our research programs are primarily translational in nature — aimed at the discovery of new tools for the diagnosis, treatment and monitoring of our patients. Our research efforts are funded by a combination of federal, philanthropic, industry and institutional support. We have several therapeutic trials that will soon be open to define the impact of novel drugs on the care of patients with head and neck cancer. We also have molecular discovery programs designed to identify new molecules that can be used for the early diagnosis of disease.
Finally, we are developing novel therapeutics for the treatment of hearing loss and are actively studying new techniques for the treatment of tinnitus, commonly known as ringing in the ears. It is important to emphasize that we respect each individual's decision regarding whether or not to participate in our research program, and acknowledge that this decision will in no way impact their care. We are also actively looking to develop collaborative programs with investigators from University of Maryland Medical System, the University of Maryland School of Medicine, industry and other academic institutions.
Our educational program is dedicated to training outstanding Otorhinolaryngologists. We, as a Department, take great pride in the accomplishments of our residents — watching them grow from recent medical graduates to highly skilled practitioners. We are committed to insuring that our trainees recognize and respect the importance of humanism in this age of technology — caring for patients, not diseases.
Sincerely,
Scott E. Strome, MD
Chairman, Department of Otorhinolaryngology–Head and Neck Surgery