The University of Maryland Medical System (UMMS) partners with Maryland Public Television (MPT) for a special series called "Your Health," which features UMMS specialists who share their medical expertise with viewers all across Maryland.
UMMS guests appear every other week in a special "Your Health" segment on MPT's program "Direct Connection," airing live Monday nights at 7 p.m.
The show takes calls from viewers, so you have the opportunity to speak directly to our experts and get your questions answered.
Next Your Health Segment
Cancer Survivorship
Monday, June 11, 2018
7 p.m. on MPT's Direct Connection Your Health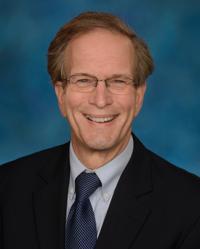 There are an estimated 15.5 million cancer survivors in the United States, and that number is expected to increase to almost 19 million by 2024. With better detection and better treatments, people diagnosed with cancer are living longer.
But they may experience physical and emotional changes that affect their view of the world, relationships with other people and their ability to get on with their lives.
"The key for many is learning how to live well beyond cancer. People can't always go back to the life they knew. They may need time to figure out their 'new normal,' " says Dr. Kenneth Miller, the outpatient medical director of the University of Maryland Marlene and Stewart Greenebaum Comprehensive Cancer Center and a clinical associate professor of medicine at the University of Maryland School of Medicine.
Dr. Miller will discuss the challenges cancer survivors face and what they can do to take care of themselves physically and emotionally. He will offer suggestions on how friends and family can best support them.
Miss the last episode of Your Health?
Watch all segments in the below playlist. See all previous Your Health segments