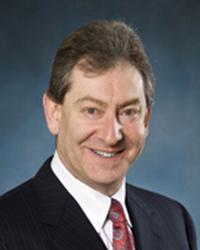 Specialties:
Endocrinology

Diabetes

Metabolic and Hormonal Imbalances
Stephen N. Davis, MBBS, is an internationally recognized endocrinologist and research scientist who joined the University of Maryland School of Medicine as the Theodore E. Woodward Endowed Chair, and the professor and chairman of the department of medicine. Dr. Davis also is chief of medicine and physician-in-chief at the University of Maryland Medical Center.

Dr. Davis is a native of the United Kingdom who earned his medical degree from London University and did his specialty training at the Royal College of Physicians. Dr. Davis joined Vanderbilt University School of Medicine in 1988. He was promoted to director of the Division of Diabetes, Endocrinology and Metabolism, and professor of medicine, molecular physiology and biophysics. He also served as associate director of the General Clinical Research Center at Vanderbilt, and for five years, ending in 2002, he was director of the Nashville Veterans Affairs/Juvenile Diabetes Foundation International Research and Training Center.

Dr. Davis has been recognized with many distinguished awards throughout his career, including the Novartis Award for Diabetes Research in 2000 -- considered to be the highest honor in that field of research. He was named a fellow of the American College of Physicians in 2009, a Fellow of the American College of Endocrinologists in 2008 and a fellow of the Royal College of Physicians in 2001.

He currently leads research projects with extramural funding totaling $10 million. His research focuses on the mechanisms that defend against a falling blood glucose level, a condition known as hypoglycemia.
Gender: Male
Affiliation(s):
University of Maryland Medical Center Midtown Campus

University of Maryland Medical Center
Medical School:
University of London Royal Free Hospital School of Medicine, 1979
Residency:
Royal Free Hospital, 1980
Fellowship:
Vanderbilt University School of Medicine - Molecular Physiology & Biophysics - Research, 1991

Royal Victoria Infirmary - Medical Research Council Fellow - Research, 1987

Vanderbilt University College of Medicine - Biophysics - Traveling Research Fellow, 1989

University of NewCastle-upon-Tyne - Diabetes & Endocrinology - Research fellow, 1985