Lynn M. Grattan, PhD
School Associate Professor of Neurology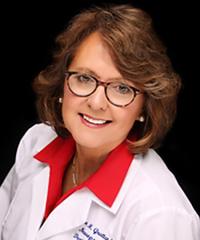 Dr. Grattan has been leading NIH-funded research studies of the neuropsychological and behavioral impacts of a wide variety of neurological, neurosurgical, and neurotoxic insults on the human brain for more than 25 years. This includes studies of memory disorders, frontal lobe functions and dysfunction, and other domains of cognitive disruption as the result of neurologically related illness, injury, or toxin exposures in children, adults, and geriatric groups.
More recently, Dr. Grattan's research has focused on people living in coastal communities in distress due to the risk of exposure to marine toxins or other environmental hazards. She has conducted studies of putative toxin exposure on Maryland's Eastern Shore, ciguatera poisoning in the U.S. Virgin Islands, and is currently working with several Native American and non-Native American Communities in the Pacific Northwest who are at risk of Amnesic Shellfish Poisoning.
Dr. Grattan has also led studies of the human health impacts and psychological resilience after the Deepwater Horizon Oil Spill in the Gulf of Mexico. The latter studies were designed and implemented using a Community Based Participatory Research model.
Dr. Grattan's neuropsychological assessments include identifying the patient's personal capacity for coping and resilience, and developing plans for managing difficulties with memory and other cognitive difficulties in daily life. 
Gender: Female
Language(s): English
Affiliation(s):
University of Maryland Medical Center
Graduate:
University of Connecticut School of Medicine - Psychology Clinical, 1989
Internship:
Rhode Island Hospital, 1987
Fellowship:
Rhode Island Hospital - Neuropsychology and Behavioral Neurology, 1990
Neurology Care Center
16 South Eutaw Street
Floor 3
Baltimore,
MD
21201
Get Directions