Jacqueline Blair, MEd, LCMFT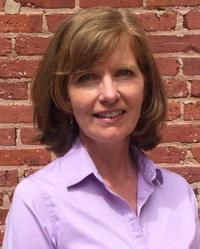 Jacqueline Blair is a licensed marriage and family therapist and has been a counselor at the Care Clinic since 2013. Her experience includes over five years of providing psychotherapy for those affected by trauma, loss, and attachment issues to enhance child and family well-being.

After earning a Masters degree in Human Development and Family Studies, she went on to complete six years of postgraduate counseling coursework, certification and training. This included a practicum at The Center for Adoption Support and Education where she provided assessment and therapy services for children, teens, and families.

She also has experience in private practice helping couples and families with a broad range of mental health issues and relational concerns. Her collaborative approach is influenced by cognitive-behavioral, strengths-based, and systems theories.

She is honored to be a Pre-Clinical Fellow with the American Association of Marriage and Family Therapy.
Gender: Female
Language(s): English
Affiliation(s):
University of Maryland Medical Center
Graduate:
University of North Carolina at Greensboro - , 1994
Medical School:
University of Baltimore - Charles Street, 2011
Pediatrics, Care Clinic
520 West Lombard Street
Gray Hall
Baltimore,
MD
21201
Get Directions
PH: 410-706-4869, 410-706-3017