Zeljko Vujaskovic, MD, PhD
Professor of Radiation Oncology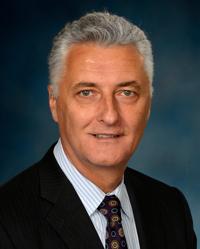 Specialties:
Radiation Oncology

Cutaneous (Skin) Radiation Oncology

Genitourinary Radiation Oncology

Sarcoma and Connective Tissue Radiation Oncology
Telemedicine Available
In 1985, Dr. Vujaskovic received his medical degree from the University of Zagreb Medical School in Croatia. He earned his PhD from the Colorado State University in Fort Collins, Colorado in 1994. He completed an internship at the Medical Centre Karlovac in Croatia in 1986, and trained as a resident at the Military Medical Academy in Belgrade, Yugoslavia, from 1986 to 1987. He also completed residency training at the Medical Centre Karlovac in Croatia through 1989. He finished a fellowship in medical oncology at the University of Colorado Cancer Center in Denver in 1990, and a post-doctoral fellowship in the Department of Radiological Health Services at Colorado State University in 1994. He served as an assistant professor of radiotherapy and radiobiology at the University of Groningen School of Medicine in the Netherlands from 1994 to 1999. In 1999, he joined the Department of Radiation Oncology at Duke as a visiting assistant professor and became an assistant professor in 2000. In 2002, he was promoted to associate professor, and full professor in 2009.

Dr. Vujaskovic joined the University of Maryland from his previous position as professor, Director of the Normal Tissue Injury Laboratory and Director of the Clinical Hyperthermia Program at Duke University Medical Center. Dr. Vujaskovic's clinical and research work for the past two decades has been to elucidate the mechanisms associated with radiation normal tissue injury, identify potential biomarkers predicting individual patient risk for injury, and develop novel therapeutic interventions/strategies to prevent, mitigate, or treat radiation injury.  He is a nationally and internationally recognized leader in the field of radiation-related normal tissue injury. Many future clinical care protocols, new novel therapies and future drug development will stem directly from the result of Dr. Vujaskovic's research/patent work and lead to improvement in radiation therapy and quality of life for cancer patients.
Gender: Male
Language(s): English; Dutch; Croatian
Affiliation(s):
University of Maryland Medical Center

Member of UM Faculty Physicians, Inc.
Medical School:
University of Colorado Cancer Center, Denver, 1990

Colorado State University, 1994

Duke University Medical Center, 2005

University of Zagreb Croatia, 1985
Residency:
Medical Center Karlovac, Croatia, 1986
University of Maryland Radiation Oncology Associates, P.A.
22 South Greene Street
Baltimore,
MD
21201
Get Directions