William F. Regine, MD, FACR, FACRO
Isadore and Fannie Schneider Foxman Chair and Professor of Radiation Oncology

President, University of Maryland Medical Center Staff Organization

Executive Director, Maryland Proton Treatment Center (MPTC)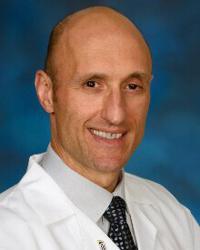 Specialties:
Head and Neck Radiation Oncology

Neurologic Radiation Oncology

Sarcoma and Connective Tissue Radiation Oncology

Gastrointestinal Radiation Oncology

Radiation Oncology
Available for Telemedicine Visits
Dr. Regine is the Isadore and Fannie Schneider Foxman Chairman and Professor of Radiation Oncology at the University of Maryland ranked top 5 in the country in NIH rankings.
His areas of interest include:
Gastrointestinal Malignancies including Pancreatic Cancer
Central Nervous System Malignancies including Brain Metastases
Stereotactic Body Radiation Therapy (SBRT)
Gamma Knife (Radiosurgery)
A graduate of the of the State University Health and Science School of Medicine in Syracuse NY, Dr. Regine obtained his training at Thomas Jefferson University Hospital in Philadelphia where he also completed a Radiation Oncology Fellowship in Gastrointestinal and Head and Neck malignancies (inclusive of training at the University of Florida).
Dr. Regine is considered a national and international expert in the area of GI and CNS malignancies, as well as in the use of Stereotactic Radiosurgery. His first faculty appointment was at St. Jude's Children's Cancer Research Hospital where as a Clinical Investigator he helped redefined new standards of care in children with rhabdomyosarcomas. After 2 years at St. Jude's he dedicated his career to clinical research in adult cancer patients.
Dr. Regine has served as Principal Investigator or Co-Principal Investigator in at least 4 national NCI sponsored cooperative group clinical trials. He served as the Principal Investigator/Study Chairman of the U.S. Intergroup/ NRG Oncology 9704 study evaluating adjuvant therapy in patients with pancreatic cancer published in the Journal of the American Medical Association (JAMA). This study defined a new standard of care for patients with pancreatic cancer. He has also been the Radiation Oncology Principal Investigator/Study Chairman of at least 2 additional Institutional clinical trials published in JAMA and the Lancet which defined new standards of care for patients with brain metastases and malignant spinal cord compression. He is co-editor "Principles and Practices of Stereotactic Radiosurgery," the first comprehensive textbook of its kind. In addition, he is also a member of the GI and Brain Tumor steering committees for the NRG Oncology and was the Chairman of the GI section of the National Oral Board examination for trainees in Radiation Oncology.
Dr. Regine was named a "Top Doctor" in the specialty of Radiation Oncology by Baltimore Magazine and "Super Doctor" in Mid-Atlantic by Washington Post Magazine multiple years. In 2016, he was given the Entrepreneur of the Year Award by the University of Maryland Baltimore and in 2018, he was elected President of the University of Maryland Medical Center Medical Staff Organization.
Related Video:
Gender: Male
Language(s): English
Affiliation(s):
UM Upper Chesapeake Health

UM Baltimore Washington Medical Center

University of Maryland Medical Center

Member of UM Faculty Physicians, Inc.
Medical School:
State University of New York Upstate Medical University, 1987
Internship:
St. Joseph's Hospital Health Center, 1988
Residency:
Thomas Jefferson University Hospitals, 1991
Fellowship:
Thomas Jefferson University Hospitals - RADIATION ONCOLOGY, 1992
Certification:
American Board of Radiology - Radiation Oncology, 1992
University of Maryland Radiation Oncology Associates, PA
22 South Greene Street
Gudelsky Basement
Suite GGK0107
Baltimore,
MD
21201
Get Directions
Maryland Proton Treatment Center
850 West Baltimore Street
Baltimore,
MD
21201
Get Directions