Robert A. Ord, DDS, MD
Professor of Oral-Maxillofacial Surgery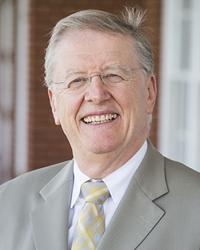 Specialties:
Oral and Maxillofacial Surgery
Dr. Ord was named a "Top Doctor" in the specialty of oral-maxillofacial surgery by Baltimore magazine in 2016.

Dr. Ord's main clinical interest is in surgical oncology of the head and neck (i.e. management of tumors of the head and neck.) Most of his surgeries are related to cancer of the oral cavity, jaws, sinuses and salivary glands. In addition, he has an interest in benign tumors of this region and reconstruction of the jaws and oral cavity. He has an ongoing interest in basic science and clinical research in head and neck malignancy. He is also active in chemoprevention trials for premalignant lesions.
Dr. Ord has a commitment to graduate teaching at the residency and fellowship level. In addition, he lectures widely at national and international meetings.
He is a former examiner for the American Board of Oral and Maxillofacial Surgery, the Royal College of Surgeons of Edinburgh and the University of Singapore.

He has published over 100 scientific papers, 40 plus book chapters, co-edited 3 books Oral Cancer, The Dentist's Role in Diagnosis, Management Rehabilitation and Prevention, Textbook and Color Atlas of Salivary Gland Pathology and Operative Maxillofacial Surgery 2nd edition. He is the oncology section editor for the International Journal of Oral and Maxillofacial Surgery and on the editorial board of the European Journal of Craniomaxillofacial Surgery. He is also a member of the American Head and Neck Society.
Gender: Male
Language(s): English
Affiliation(s):
University of Maryland Medical Center Midtown Campus

University of Maryland Medical Center
Medical School:
Cardiff University School of Medicine, 1977

Holland University, 1984

Kings College School of Medicine and Dentistry, 1970
Internship:
King's College Hospital, 1971
Residency:
East Glamorgan General Hospital, 1978

Addenbrooke's Hospital, 1971

Canniesburn Hospital of Scotland, 1980

Queen Victoria Hospital, 1981

Eastman Dental Hospital, 1972

King's College Hospital, 1981

Llandough Hospital, 1978

Frenchay Hospital of Bristol, 1979

Ahmadu Bello University of Nigeria, 1982
Certification:
American Board of Oral and Maxillofacial Surgery - Oral & Maxillofacial Surgery, 1992
Oral Maxillofacial Surgery
22 South Greene Street
Baltimore,
MD
21201
Get Directions
University of Maryland Oral and Maxillofacial Surgery
650 West Baltimore Street
Suite 1401
Baltimore,
MD
21201
Get Directions