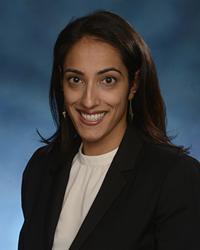 Watch Videos
Rena Deep Malik, MD
Urology
Associate Professor, Director of Female Pelvic Medicine & Reconstructive Surgery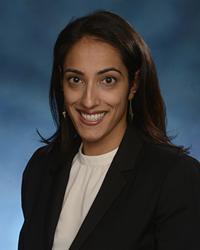 Watch Videos
UM Faculty Physicians, Inc.
Available for Telemedicine Visits
Languages: English, Punjabi, Hindi
Gender: Female
Locations
About Me
Dr. Malik specializes in reconstructive urology. Her clinical interests include management of female and male voiding dysfunction, urinary incontinence treatment, and vaginal and robotic surgery for pelvic organ prolapse. She also has special interests in the treatment of overactive bladder, neurogenic bladder, male and female urethral stricture, vesicovaginal fistula, urethral diverticulum, mesh-related complications, erectile dysfunction, and postprostatectomy incontinence.
Dr. Malik is associate professor of surgery in the Division of Urology and director of Female Pelvic Medicine and Reconstructive Surgery at University of Maryland School of Medicine. She has published more than 50 peer-reviewed articles and book chapters. Her research interests include gender disparities, health literacy, medical misinformation in social media and catheter-associated urinary tract infections.
Dr. Malik is also an online content editor for the Journal of Urology and Urology Practice publications and a member of the Urology Practice Journal editorial board. She serves on the communication committees for the Society of Urodynamics, Female Pelvic Medicine and Urogenital Reconstruction and the Association of Women Surgeons. She has been involved in the Salary Pay Disparities committee for the Society of Women in Urology as well as the Mid-Atlantic Section of the American Urological Association's (AUA) Young Urologist and Social Media committees.
Dr. Malik served as the spokesperson for Bladder Health Month for the AUA Radio Media tour in 2019. She has appeared on the SiriusXM Doctor Radio Men's Health Show and the AUAUniversity, AUA Inside Tract and InciSioN UK podcasts. She is regularly featured by media outlets and has an active YouTube channel that provides urologic education.
Dr. Malik is a graduate of NYU School of Medicine (New York, New York). She did her urologic residency training at the University of Chicago in Chicago, Illinois, and her fellowship at the University of Texas at Southwestern Medical Center in Dallas, Texas. She has been recognized on multiple occasions as a "Top Doctor" in the subspecialties of urology and urogynecology by Baltimore magazine.
Medical School:
New York University School of Medicine, 2010
Residency:
University of Chicago Medical Center, 2016
Fellowship:
U.T. Southwestern Medical Center at Dallas - Female Pelvic Medicine & Reconstructive Surgery, 2018
Certification:
American Board of Urology - Urology, 2020
University of Maryland Medical Center Midtown Campus

University of Maryland Medical Center