Paul C. McAfee, MD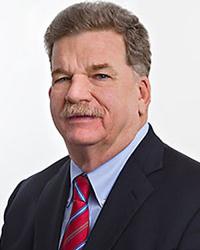 Specialties:
Orthopedic Surgery

Spine Surgery
Available for Telemedicine Visits
For the last 20 years Paul C McAfee (PCM) has been the Chief of Spinal Surgery with a joint appointment in Neurosurgery and Orthopedic Surgery at University of Maryland St. Joseph Medical Center in Baltimore, Maryland. PCM performs an average of 400 spinal reconstructive surgery procedures annually and runs a teaching Fellowship program, a spinal research laboratory, and manages the spine section of a 500 bed hospital. He has written over 190 peer reviewed publications, 6 full length textbooks and surgical atlases (see CV ). PCM has over 20 US Patents on spinal devices (USPTO 5569290, US7001432, US20040010259, US20040083000, US20040102846, US20060036240, etc.). The main fields of invention are 1) minimally invasive surgery and 2) motion preservation. 
To date PCM has successfully organized and completed a full prospective randomized US FDA Phase III clinical trial ENROLLMENT from 20 different university medical centers involving over 80 surgeon investigators during the last six years. The Nuvasive  PCM has been used in over 6000 patients worldwide in over 37 countries.
PCM's emphasis in product development is on repairing or replacing the spinal disks and trying to avoid disabling spinal fusion, causing permanent loss of spinal motion. MIS or minimally invasive surgery strives to achieve improved clinical outcomes by using smaller incisions and minimizing the deleterious soft tissue effects of traditional open procedures.
The most stimulating aspect of PCM's career in the last 5 years is serving on the Medical Advisory Boards of over 15 companies (JNJ, Nuvasive, Medtronic, Globus Medical, Breakaway Imaging, Pioneer, TheraCell, Abbott Pharmaceuticals, Bonovo, Beijing Orthopedics International etc.). In an effort to serve patients better through management, Dr McAfee attended and completed the Executive MBA program at Fordham University in NYC. He was granted entrance into these prestigious MBA elite academic societies-- Beta Gamma Sigma MBA Honor Society, Alpha Sigma Nu MBA Jesuit MBA Honor Society , and Phi Kappa Phi Business Management Honor Society. 
 
Gender: Male
Language(s): English
Affiliation(s):
UM St. Joseph Medical Center

University of Maryland Medical Center

Member of UM St. Joseph Medical Group
Medical School:
State University of New York Upstate Medical University, 1978

State University of New York-Downstate Medical, 1978
Internship:
University of Virginia School of Medicine, 1979

University of Virginia Hospitals, 1979
Residency:
State University of New York Upstate Medical University, 1983

Upstate Medical Center, 1983
Fellowship:
Case Western Reserve University School of Medicine - Reconstructive Surgery, 1984

Case Western Reserve University - Spinal Cord Injury, 1984
Certification:
American Board of Orthopaedic Surgery - Orthopaedic Surgery, 1986
Towson Orthopaedic Associates
7505 Osler Drive
Suite 104
Towson,
MD
21204
Get Directions