Michael J. Schultz, MD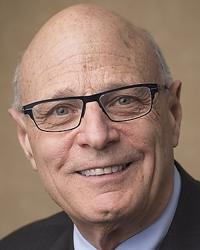 Specialties:
Available for Telemedicine Visits
With more than 35 years of experience as a breast surgeon, Dr. Michael Schultz leads The Breast Center and its team of dedicated breast oncology experts. The goal of these specialists is to identify and conquer breast cancers as early as possible. With compassion and sensitivity, our team applies powerful solutions and seamless care for a positive treatment experience and successful outcomes. At The Breast Center at UM St. Joseph Medical Center, Dr. Michael J. Schultz developed the "No More Sleepless Nights SM" program, a fast track to treatment program to help alleviate that fear. Women are scheduled the day they call the Breast Center with an abnormal mammogram or lump. Within 24 hours women can receive the results of a biopsy, if needed, and be well on their way to a comprehensive, multidisciplinary treatment plan with our expert team of physicians.

Dr. Michael Schultz helps patient Rick Yaffe overcome male breast cancer. 

 
Gender: Male
Language(s): English
Affiliation(s):
Medical School:
University of Maryland School of Medicine, 1971
Residency:
Sinai Hospital of Baltimore, 1975
Certification:
American Board of Surgery - Surgery, 1980