Ira L. Fedder, MD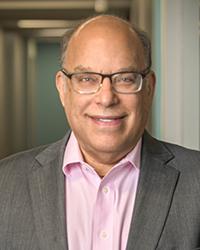 Specialties:
Available for Telemedicine Visits
Dr. Fedder was named a "Top Doctor" in the specialty of Spine Surgery by Baltimore magazine in 2019.
Dr. Ira Fedder received his Doctor of Pharmacy and M.D. degrees from the University of Maryland. His post graduate training was completed at University Hospital and UM St. Joseph Medical Center. Dr. Fedder is fellowship trained in spine surgery.
Dr. Fedder is experienced in all aspects of spine and neck problems including the treatment of arm pain, cervical disc herniations, myelopathy, cervical stenosis, leg pain and weakness, lumbar stenosis, sciatica, lumbar disc herniations, tumors, and infections. From common to complex spine problems, all procedures are approached with the smallest incisions possible to perform the appropriate operations safely. Dr. Fedder's goal is to achieve maximum benefit with the least disruption to the patient's body.
Special Interests
Cervical Stenosis
Cervical Disk Herniation
Lumbar Stenosis
Gender: Male
Language(s): English
Affiliation(s):
Member of UM St. Joseph Medical Group
Medical School:
University of Maryland School of Medicine, 1986
Residency:
University of Maryland Medical Center, 1991
Fellowship:
St. Joseph Medical Center - , 1992
Certification:
American Board of Orthopaedic Surgery - Orthopaedic Surgery, 1995
University of Maryland St. Joseph Medical Group Orthopaedics-Spine Surgery
7505 Osler Drive
Suite 506
Towson,
MD
21204
Get Directions