Chris Harman, MD
Sylvan Frieman, MD Endowed Professor in Obstetrics, Gynecology and Reproductive Sciences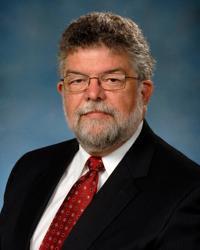 Specialties:
Maternal and Fetal Medicine
Dr. Harman specializes in maternal-fetal medicine. He is committed to providing expectant mothers and their babies with the best care possible during and after pregnancy.
Dr. Harman is a Sylvan Frieman, MD endowed professor in obstetrics, gynecology and reproductive sciences in the Department of Obstetrics, Gynecology and Reproductive Sciences at University of Maryland School of Medicine. He is also director of the Center for Advanced Fetal Care and head of the Division of Maternal and Fetal Medicine at University of Maryland Medical Center.
Dr. Harman's team performed the first intravascular fetal transfusions in North America, and he has conducted extensive research on alloimmunization (an immune response to foreign antigens from another human, most commonly after pregnancy or blood transfusions). He has published extensively on fetal medicine, including topics related to invasive fetal testing and treatment. In addition, he is one of the developers of the Biophysical Profile Score, the preeminent fetal assessment method.
Dr. Harman received his medical degree from the University of Manitoba in Winnipeg, Manitoba, Canada, where he also completed his residency. He became a fellow of the Royal College of Physicians and Surgeons of Canada. He furthered his medical training with a fellowship in maternal and fetal medicine at Oxford University.
Dr. Harman is a founding member of the North American Fetal Therapy Network. Also, he is a fellow of the American College of Obstetrics and Gynecologists and a member of the Society of Maternal Fetal Medicine magazine.
Gender: Male
Language(s): English
Affiliation(s):
University of Maryland Medical Center

Member of UM Faculty Physicians, Inc.
Medical School:
University of Manitoba Faculty of Medicine, 1976
Internship:
University of Manitoba Hospital, 1977
Residency:
University of Manitoba Hospital, 1981
Fellowship:
John Radcliffe Maternity Hospital - OB/GYN, 1983

University of Manitoba Hospital - Maternal-Fetal Medicine, 1982
Certification:
Royal College of Physicians and Surgeons of Canada - Obstetrics & Gynecology, 1981