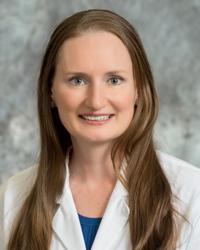 Watch Videos
Charity Dugan, DO, FACOS
Breast Surgery, General Surgery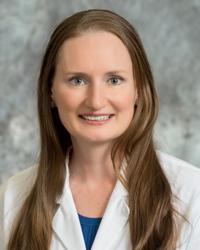 Watch Videos
UM Charles Regional Medical Group
Available for Telehealth Visits
Languages: English
Gender: Female
Locations
University of Maryland Charles Regional Medical Group Julie and Bill Dotson Center For Breast Health
5 North La Plata Court
Suite 103
La Plata,
MD
20646
Get Directions
About Me
Dr. Charity Dugan has joined the team of General Surgeons with the Charles Regional Medical Group, and will be specializing in breast health. Learn more about Dr. Dugan, her philosophy of care, and how she can help you address your medical needs in a caring, compassionate setting.
Why did you pursue a career in medicine, and why did you choose your particular specialty?
The most cliché answer is "to help people," but truthfully, that was my passion and drive to pursue medicine. Throughout medical school, we spent time in all the major specialties and I really appreciated the idea that with surgery you can directly affect the patient's situation in the moment. Breast surgery specifically has become my calling. As a woman, I know how important it is to pay attention to our bodies and stay on top of screening for female specific cancers. I can identify with my breast patients on this personal level and help them through any circumstances that may arise.
What types of conditions do your patients have, and what kinds of patients do you see?
As a General Surgeon, I see patients with problems across the board, from breast masses or pain to skin lesions, lumps, bumps and bruises, as well as abdominal pain, and changes in bowel or urinary habits with underlying problems. I welcome all patients – male, female, pediatric to geriatric. Whoever needs my help I am there for them!
Do you perform any particular procedures or practice in any centers that you'd like to highlight?
I will be performing surgeries at UM CRMC but also may perform minor procedures in my office at the Charles Regional Medical Pavilion in La Plata including skin lesion, cyst or lump removals. My primary focus will be breast health addressing breast cancer screening, breast diagnostics and surgical treatment.
Why do you think patients should come to you and your team for treatment—what are some differentiating factors?
I am proud to be the only female general surgeon in the Charles Regional Medical Group! I believe I offer compassionate care in a setting where patients will feel invited and welcomed. I strive to have conversations with my patients not only to help them understand my thoughts about their medical situation as well as feel connected to me as their provider.
Do you have a specific treatment philosophy that you'd like to share with prospective patients?
I will always do what is best for my patients! I will only order the most necessary tests to confirm their diagnosis and to best facilitate their treatment. I am committed to safe clinical practices and applications while also sharing all the options with my patients allowing them to choose what is best for themselves, even if that means going outside of my scope of practice. I would be much obliged to provide them with a referral for whatever they choose that is appropriate and/or necessary should I not provide that service.
Have you received any major awards or do you belong to any societies that you'd like to highlight for your new patients?
I maintain my professional memberships with the American Osteopathic Association and American College of Osteopathic Surgeons. I am Board Certified in General Surgery and I am a Fellow of the American College of Osteopathic Surgeons.
Medical School:
Lake Erie College of Osteopathic Medicine, 2008
Residency:
Wyckoff Heights Medical Center, 2013
Certification:
American Osteopathic Board of Surgery - General Surgery, 2018
UM Charles Regional Medical Center