Babar Sultan, MD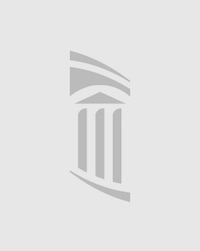 Babar Sultan, M.D. was raised in Ellicott City, Maryland before attending Princeton University. There he graduated summa cum laude and as a member of Phi Beta Kappa. His interests in medicine and giving back to his community began from an early age, and he spent time as a volunteer EMT while in college. He subsequently spent a year working at the University of California, San Francisco Carol Franc Buck Breast Care Center before attending Harvard Medical School. While surrounded by many pioneers of medicine, Dr. Sultan became inspired by the aesthetic and functional intricacies of the face and neck.

Following medical school, Dr. Sultan began his head and neck surgery residency training at the prestigious Johns Hopkins Department of  Otolaryngology. He also continued pursuing his passion for scientific discovery by spending two years performing research under a National Institute of Health-funded T32 grant. During this time, he authored several laboratory science and clinical papers in his areas of expertise.

After 7 years of intensive training at Johns Hopkins, he was accepted to the highly sought-after fellowship in facial plastic and reconstructive surgery mentored by world-renowned facial cosmetic surgeon Stephen Perkins, M.D. During his fellowship, Dr. Sultan was able to perfect his skills in all aspects of the cosmetic and reconstructive surgery of the face, neck and scalp.

Having transitioned back to his home state, Dr. Sultan's practice is 
exclusively dedicated to cosmetic and reconstructive procedures of the 
face and neck. His approach is based on utilizing his tremendous training and experience to provide natural, long-lasting results guided by his patients' goals and desires. It is this special patient-doctor relationship that drew Dr. Sultan to medicine and is now the cornerstone of his practice.
Gender: Male
Language(s): English
Affiliation(s):
UM St. Joseph Medical Center
Medical School:
Harvard Medical School, 2007
Residency:
Johns Hopkins Hospital, 2013
Fellowship:
Meridian Plastic Surgeons (American Academy of Facial Plastic and Reconstructive Surgery - Facial Plastic Surgery, 2015
Certification:
American Board of Otolaryngology - Head and Neck Surgery - Otolaryngology, 2015