Dale Greenhawk Jafari, DNP, FNP BC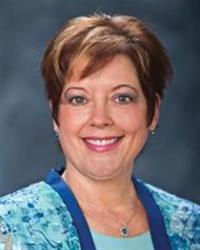 Specialties:
Obstetrics and Gynecology
Available for Telemedicine Visits
Dale Jafari, DNP, FNP-BC, formerly Dale Greenhawk Reddish, welcomes women aged 12 and older to the University of Maryland Shore Medical Group Women's Health gynecology practice at UM Shore Regional Health. She is a nurse practitioner with more than 30 years of experience in women's health.
She provides a wide range of services including:
Well woman examination
Contraceptive management
Menopausal management
Colposcopy
Pessary management
Referral to appropriate primary care or specialty providers
She has participated in a number of speaking engagements for topics related to women's health in our communities.
Dale is the past president of the Nurse Practitioner Association of Maryland (NPAM). She is the former chair of the Advanced Practice Council and a member of the Regional Medical Council for the medical group at Shore Regional Health. She is an adjunct faculty professor for Wilmington University since 1998. She was named to the faculty at the University of Maryland School of Nursing in 2014.
She is active in the legislative committee for NPAM and is co-chair of the Maryland Action Coalition on removing barriers to practice and care. Dale is a graduate of Chesapeake College's MacQueen Gibbs Willis School of Nursing who completed her undergraduate studies at Wilmington University in 1996. She is a member of the Sigma Theta Tau International Nursing Honor Society. She obtained her Masters of Science in nursing with Family Nurse Practitioner Certificate in 1998.
In 2018, she graduated of the University of Alabama at Tuscaloosa with a doctor of nursing practice degree. Her scholarly project focused on a risk reduction intervention for HPV related cancers in rural Maryland. The direct provider to patient intervention with recommendation for the HPV vaccine increased the percentage of women in the practice who initiated the vaccine series.
Dale is native to the Eastern Shore and makes her home in Easton with her husband and their St. Bernard. They enjoy travel, spending time with their granddaughters and relaxing on the water.
Gender: Female
Language(s): English
Affiliation(s):
UM Shore Regional Health - Dorchester/Easton

Member of UM Shore Medical Group
Medical School:
Wilmington University, 1998
Certification:
American Nurses Credentialing Center - Family Medicine, 1998
UM Shore Medical Group-Women's Health at Easton
522 Idlewild Avenue
Easton,
MD
21601
Get Directions
UM Shore Medical Pavilion at Queenstown
125 Shoreway Drive
Suite 210
Queenstown,
MD
21658
Get Directions
UM Shore Medical Pavilion at Denton
1140 Blades Farm Road
Suite 103
Denton,
MD
21629
Get Directions